Quality HVAC SERVICES
IN Alexandria and Manassas
Our experts
are ready to YOU help today!
Mon-Fri: 9 AM – 5 PM; Sat: 9 AM – 1 PM; Sun: CLOSED
What is the A-Advantage that our Loyal Customers Receive?
Keeping our local communities comfortably warm for the past 25 winters and counting.
The most dependable HVAC technicians providing quality Air Conditioning Repair and Maintenance in our area.
Our Air Filter Delivery program is the best in the business, and your household deserves the best.
Experiencing air conditioning issues?
Need an estimate for a new unit or simply a replacement?
You can count on our fast professional service!
A-Advantage's Testimonials
Friendly technician, courteous and quick service! I needed a routine cleaning on our older HVAC system. I was so relieved to have a technician who did the job without pushing a "new" system even with the age of the HVAC. He carefully explained all the service process and tests performed to make sure our system was working properly. He assured me the "old" system was in great working order. I will use A Advantage again and highly recommend them. Not many HVAC service companies like this who are not also looking to make a big sale.
I had a minor issue with my HVAC heating unit. They talked me through the issue over the phone at no charge, instead of sending a repairman who would have cost money.  I really value and appreciate A Advantage for their honesty and expertise. If I ever have a serious issue, I would not hesitate to contact this company. Thank you!
Always have been very satisfied with customer service. Keep up the good work !
Call handler was professional and courteous. Technician showed up same day shortly after I called. Problem was resolved quickly and under warranty. I could not ask for any more. Thanks!
Thank You, Thank you. Our AC went out on Thursday night and you were able to fit us in for a Friday appt. Your technician narrowed down the problem to the thermostat and then noticed that the Blower motor in the furnace was not working. You worked to get us a new motor by late Friday afternoon. The AC is now working better than before. Your team was courteous and diligent in getting our unit back on line.
Latest News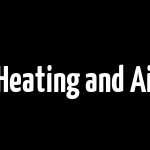 Even in temperate Virginia, the summer months can push your heating and cooling system to its limit, especially if it hasn't been properly maintained. For…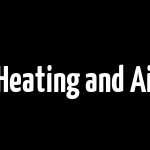 With warmer weather right around the corner, you may be excited to finally give your home a deep spring cleaning. From wiping down the windows…